Friday, October 23, 2020
To break the image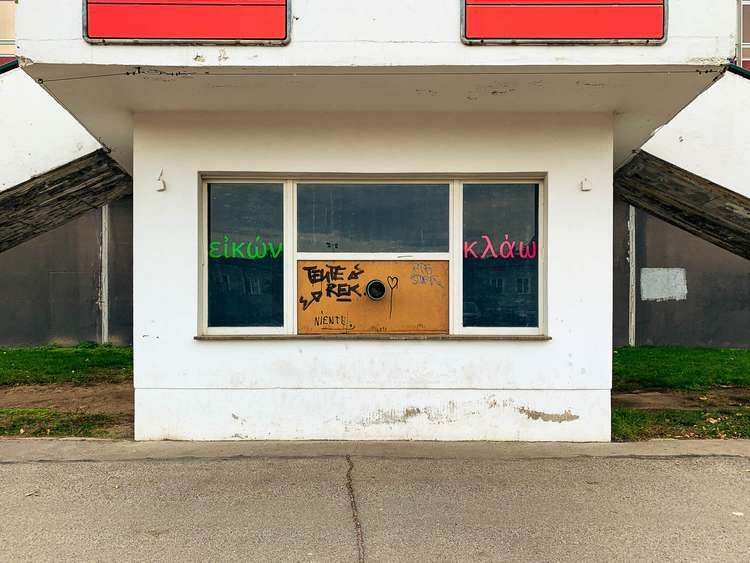 Wandering around Friedrich Ludwig-Jahn-Sportpark, I was surprised to come across a couple of ancient Greek words written on the box office: εἰκών and κλάω. The first word is the same in both modern and ancient Greek: "image." The second word in ancient greek is "to break" or "to frustrate."
Katerina and Christina, my resident Greek expert and her sister, point out that if you say the two out loud ("icon" and "klao") and you get pretty close to iconoclast, which literally means "image destroyer".
Christina went on to point out another possibility: κλάνω (klao with an n), which is the modern Greek word for to fart, literally breaking the silence.
What a strange little story to ponder on a rainy Friday in a photograph found less than 10 minutes away from home in the middle of Germany.